Welcome to S.K. Motors : +91-9870285779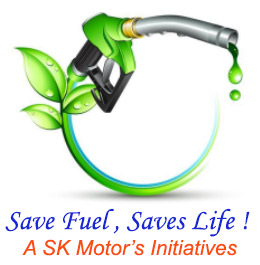 Special Offers for all car owners who still do not trust the benefits of CNG Kits in all make & model of Petrol Car. Many of us confused that CNG Kis Fitting is a waste of money and car life compromise. Some of us believe that CNG Kit Reduces the efficiency of a car & its pickup. So Join S.K. Motors, get a Free* Fitting of CNG Kit in Your Car, Get 3 Year Guaranty / Warranty on CNG Kit, Drive Car 3 Year and save up to 2.5 Lakhs Fuel Cost. Its time to trust us, get 100% refund of the security deposit when you surrender CNG Kit (remove/uninstall) after 3 year.
Sequential CNG Kits Fitting @ Free
Top Brand Sequential CNG Kits, 2Yr Guaranty & Lifetime Warranty.
Up to 1* Lakhs Fuel Cost Saving every year.
Get the Best Offer @ CNG Kits Click Here
We, S.K. Motors is one of the Government Approved CNG Fitment Center (RFC-10) and provide Conversion from Petrol to CNG for All Types of Cars in Delhi. We run Certified CNG Fitments Center and Install All Types of Imported and Indian Made CNG Sequential Conversion Kit in to your car. We already have installed over 25000+ CNG Kits in Various make & model of car. We Install Sequential CNG Kits in Cars as per their approval from Government of Delhi. We are Running CNG Kit Fitting Center RFC-10 (For Petrol Running Vehicles including All Types of Cars at Pankha Road Near Dabri). We install all types of Imported CNG Kit from Italy & Argentina (Tomasetto, Lovato, BRC, Automoto, mSequent etc.). We are the second Largest Company in Delhi to Install Sequential CNG Kits in all make and models of car.
Why Install CNG Kit in Car?
CNG is economical & Safe Fuel and it does not pollute environment. You can get 60% Fuel Cost Saving with CNG Kit. Install CNG Today & Save lots of money
| | | | | |
| --- | --- | --- | --- | --- |
| Fuel Price | Mileage | Monthly Travel | Monthly Fuel Expence | Annual Expence |
| CNG : Rs.45 | 20 | 1500 KM | Rs.3375 | Rs.40500 (60% Saving) |
| Petrol : Rs.80 | 14 | 1500 KM | Rs.8571 | Rs.102857 |